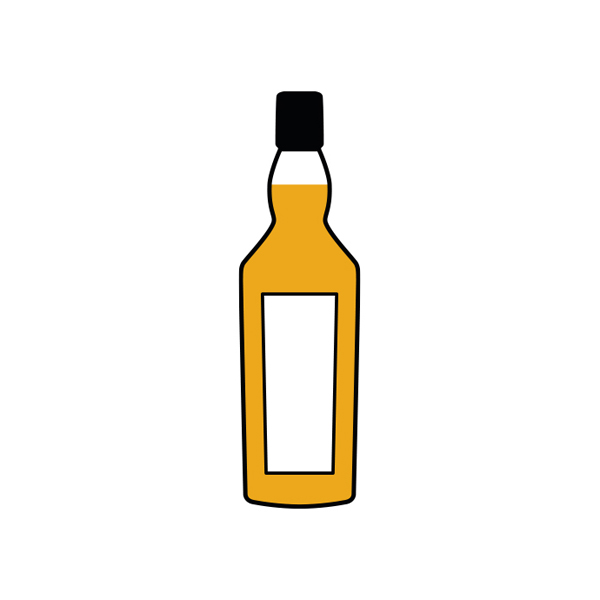 Caol Ila 8yo (Hepburn's Choice)
£60
Single refill hogshead. 46% ABV
Only 2 left in stock
Description
An independent bottling of Caol Ila by Hunter Laing for their Hepburn's Choice collection. Distilled on Islay in 2010 and aged in a single refill hogshead cask.
Only 329 bottles produced.
Tasting Notes
Nose: Lemon zest and sweet malt, with distinct aromas of maritime smoke, lychee.
Palate: More peat smoke, summer berries, lemon, cinnamon and grassy malt.
Finish: Fresh hay, oak spice, heather honey and bonfire ash.
Always from a specially-selected single cask, our Hepburn's Choice range is bottled at 46% alcohol, and naturally without artificial colouring or chill-filtration.
Each bottling is chosen to showcase the specific characteristics of one of Scotland's whisky producing regions, or those of a distillery in particular. This range is named in honour of our directors' late maternal grandfather, William Hepburn, who travelled the globe with his job in the Diplomatic Service.
With a fine judgement honed at many embassy functions, Mr Hepburn was a connoisseur of his homeland's whiskies: with this in mind we believe these bottlings would indeed have been "Hepburn's Choice".